---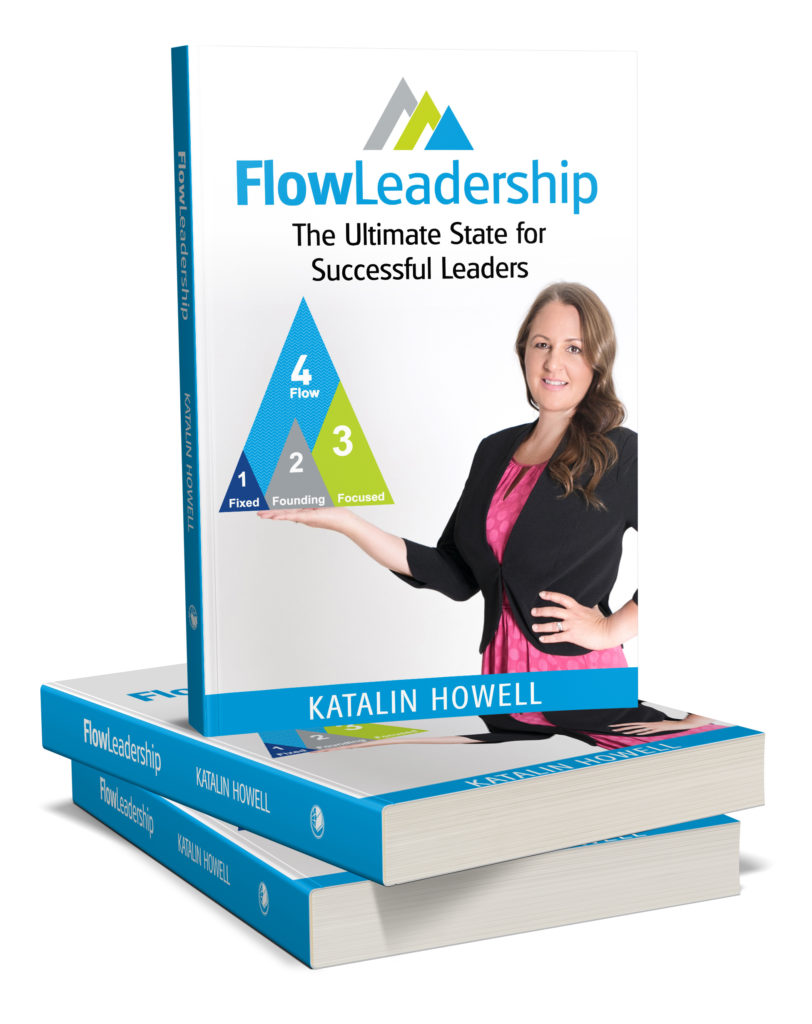 Flow Leadership Book
With so many different theories on leadership and an ever-changing dynamic in today's world, the certainty around which leadership profile will be most successful has been unclear, until now. Leadership development expert Katalin Howell researched the evolution of leadership styles and the range of current theory to develop a new leadership model representing the most effective leadership, FLOW LEADERSHIP.
Drawing on positive psychology and Mihaly Csikszentmihalyi's concept of an optimal state called FLOW, Katalin applied the concept of Flow to Leadership developing the Flow Leadership model.
Optimal leadership is achievable!
In this must-read book, learn how every leadership profile can be optimal in a certain situation or with certain individuals, and the same profile will be completely ineffective in a different context.
The most effective and successful leader is both self-aware and skilled; they are capable of fluently adapting their approach to fit the current context, optimally utilising their skills in a challenging environment.
Discover how to become a great leader and achieve the ultimate success. Flow Leadership will give you the tools and provide you with a step-by-step guide to developing your self-awareness, maximising your strengths and becoming an influential leader.
---
Available in days

days after you enroll

Purchase a copy of the Flow Leadership Book!